Our Wedding Dry Cleaning Services
The koko's dry cleaning plant has a wide range of modern environmentally friendly machines to clean the complete range of materials used to manufacture a Wedding Dress.
Wedding Dress Preservation Service
Storage space an issue? Then we recommend a Wedding Dress box, our specialist Wedding Dress cleaning team carefully layer your Wedding Dress into the box after lining the box with pure white acid-free tissue paper which is then layered in between the folds.
Wedding Dress Pick-up Service
Let us deal with your wedding dress while you leave on your honeymoon. Find out more on our special wedding gown pick-up service.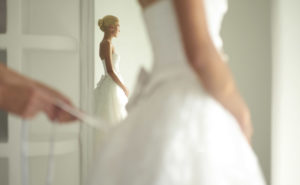 Wedding Gown Pricelist
Our specialist Wedding Dress cleaning team always provide an obligation free quote. Find out which factors will influence the final price.
Monthly promotion
Koko's Dry Cleaners run regular monthly dry cleaning promotions for individuals, companies and bridal wear. Click on the below link to find out what offer is currently available across all Koko's Dry Cleaning outlets.
Koko's Dry Cleaners Perth Locations
Koko's Dry Cleaners have 6 convenient locations in the Perth Metropolitan area for you to choose from. To view each location contact details, please click the button below.